Life cycle assessment enables you to holistically manage your environmental impacts.
Daxner & Merl are experts in analysing the life cycle related environmental impacts of your product, organisation and building.
Life Cycle Assessment (LCA, dt. Ökobilanz) represents the backbone for profound communication of the environmental performance of products, organisations and regions for
sustainability reporting,
corporate environmental accounting,
environmental product declarations &
internal optimisation processes (environmental management systems acc. to ISO 14001:2015, etc.).
It quantifies the environmental impacts – global warming potential, acidification, eutrophication, resource depletion, energy demand, water demand, etc. –  of your product and organisation.
Ecological KPIs | carbon footprint  | water footprint
LCA represents the state of the art tool to calculate ecological key performance indicators (KEPIs) – such as the carbon footprint & water footprint – in order to optimise your products', organisation's or country's environmental performance.
The applied methodology assesses the entire life cycle of the product, system or activity. Therefore, it encompasses the extraction and processing of raw materials, manufacturing, transportation and distribution, use, reuse, maintenance, recycling and final disposal.
With the help of renowned LCA-databases such as GaBi, ecoinvent and others complemented by state of the art LCA modelling, Daxner & Merl offer consulting services for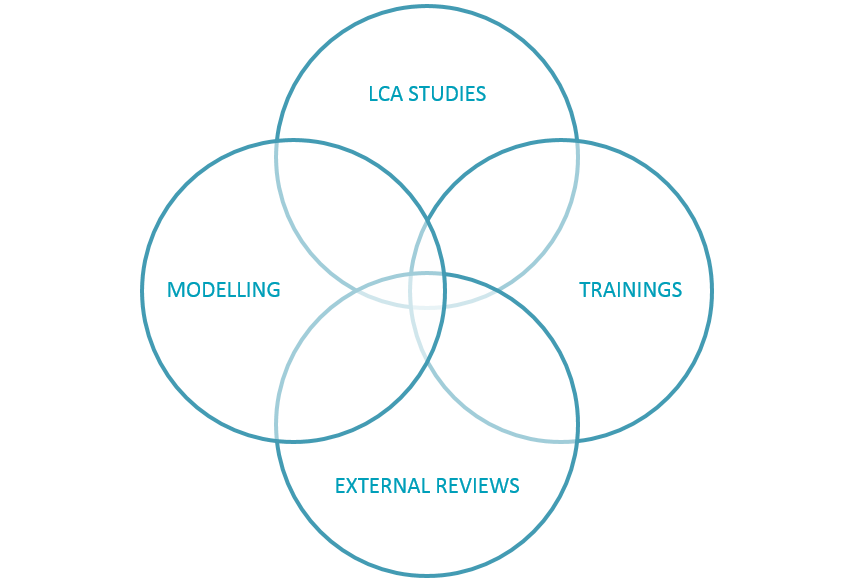 State of the art LCA methodology
Our work complies with the state of the art of Life Cycle Assessment according to
ISO 14040 & ISO 14044 – general standards for LCA,
ISO 14046 – standard for the water footprint of products and organizations
ISO 14025 – standard for verified environmental product declarations (EPD),
ISO 14067 – standard for the carbon footprint of products,
EN 15804 – standard for LCA of construction products,
EN 15978 – standard for LCA of buildings,
and additional regulations such as Guidance Documents (e.g. the environmental footprint initiative of the European Commission), Product Category Rules of program operators for Environmental Product Declarations, etc.
In order to calculate environmental impacts including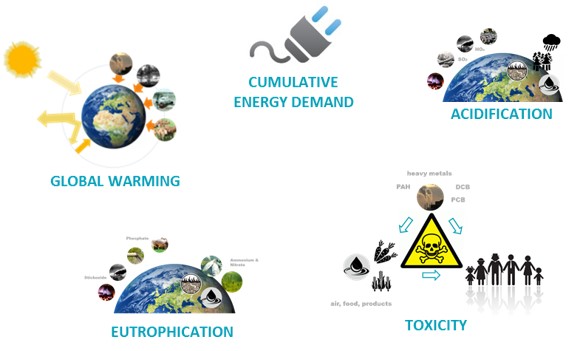 and many more,
We apply renowned methodologies such as CML-IA characterisation factors developed by the University of Leiden, ReCiPe and TraCi to name some of the most prominent ones. All factors are updated on a yearly basis.
Environmental product declarations (EPDs)
Interest in environmental product declarations (EPDs)? Click here